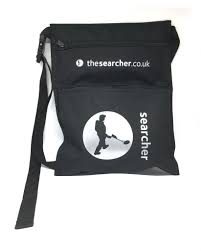 High quality finds pouch with 5 pockets with varying in size and capacity and includes one zipped pocket.
Adjustable belt which can either be worn around the waist or around the shoulder.
Folds flat for easy storage when not in use.
Can be wiped clean with wet cloth.
The pouch is all black with a silver Searcher logo

Length 350mm x 280mm wide.