| | |
| --- | --- |
| Coiltek 10"x5" Coil For Minelab Equinox | |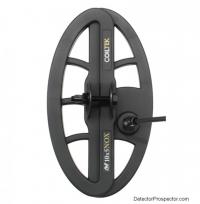 OUT OF STOCK!!!!!!!!!!
Not available for sale outside UK
Coiltek 10 x 5 Inch Elliptical DD Coil for Minelab Equinox
OVERVIEW
When you need to manoeuvre tight spots and detect in high trash areas, this little coil offers superior sensitivity and pinpointing ability.
The coil is Fully submersible to 3 meters (10 foot). Endorsed by Minelab, the coil utilises Multi-IQ technology and is rigorously tested to the highest standards. Includes a two year warranty and coil cover.
SUITABLE FOR:
Minelab Equinox 600
Minelab Equinox 800