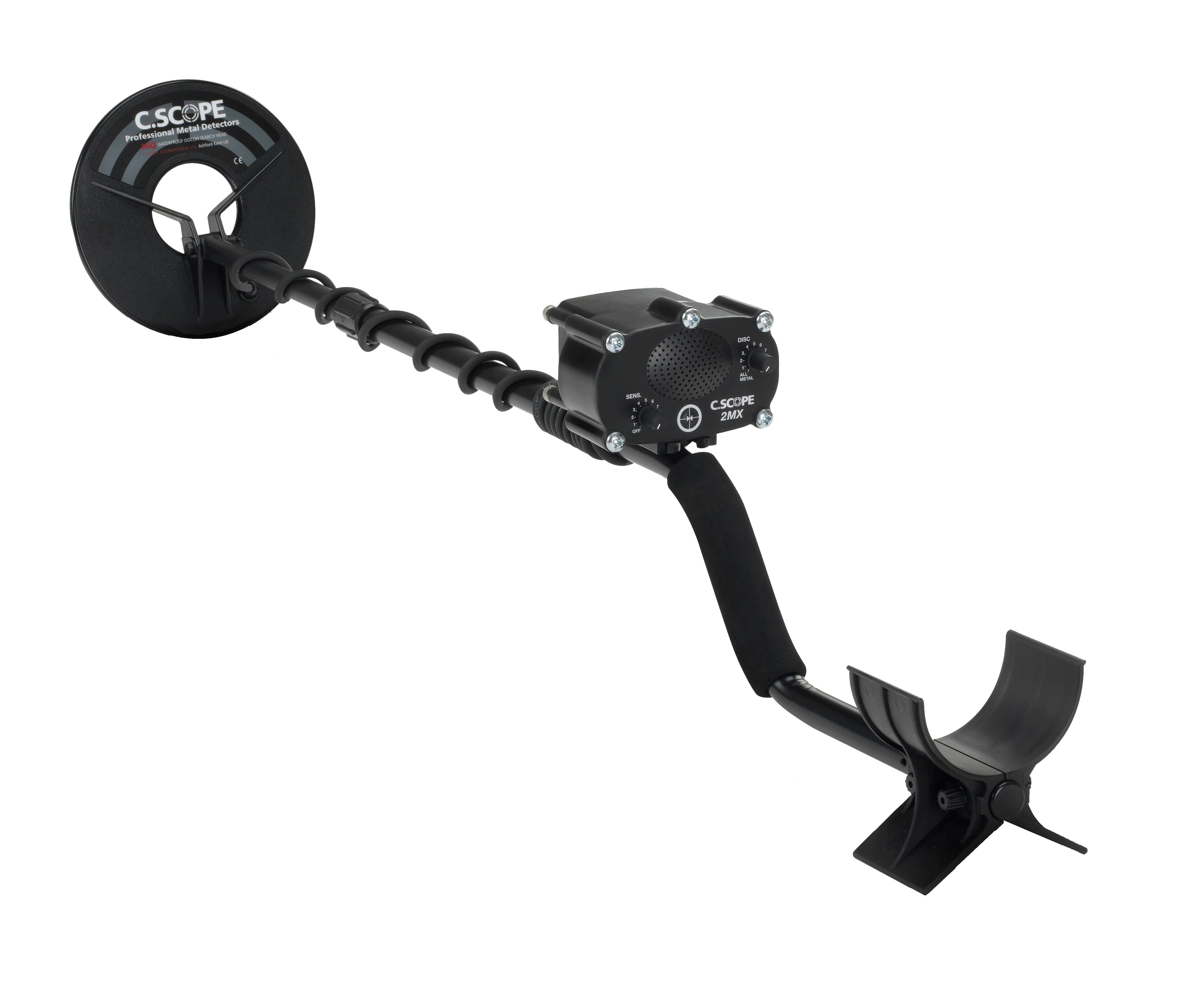 OUT OF STOCK!!!!!!
NEW MODEL
RRP £265.00 our price £245.00
Includes Scuff cover & batteries.
Superb motion performance coupled with great depth,
includes varible discrimination, pin point control and
belt mountable control box.
Ideal first professional motion detector. Based on 'tried and tested' C.Scope circuitry, the CS2MX now brings powerful motion performance at a previously unheard of price.

Features include:- 20cm 'polo' type submersable search head, belt mountable control box, variable discrimation, pin point switch. Operates on 8 x AA batteries, giving over 30 hours detecting time (depends on battery quality).