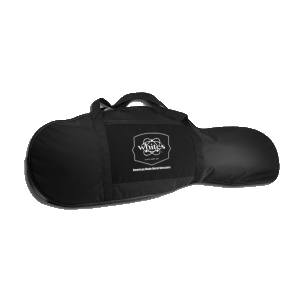 Keep your detector clean and dry when you are not using it.
A carrying bag will help with much more than just carrying your detector. Stop it from getting scratched, or dirty and help to keep the value of the detector. There's nothing worse than trading in an old machine for less than you would like because of a silly scratch or mark.
This shoulder carry bag will accept most White's detectors without taking it apart. (collapsed to its shortest length). The bag has only one compartment plus a small outer pouch. The main compartment will hold some accessories in addition to the detector.