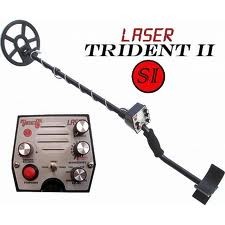 Now fitted with 11" x 8" DD coil Picture still shows 9" x 8" concentric coil
This is the Laser Trident II upgraded to 18kHz instead of the usual 14kHz.
We have a limited stock of this upgraded model.
With a better capability on small targets than the standard Trident II at 14kHz for the lovers of high frequency machines this has got to be an option to look at.
Our price Just £499.00