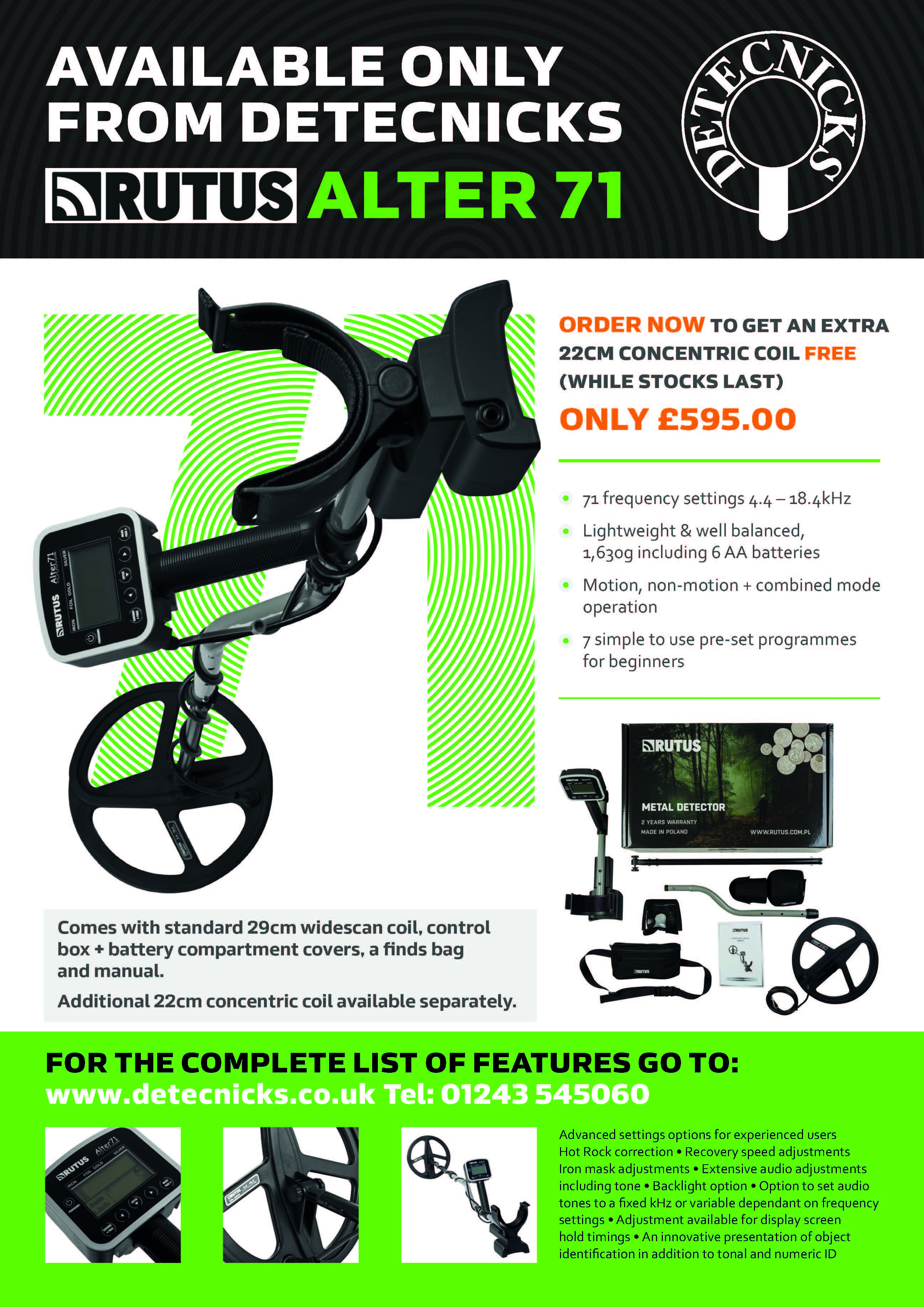 Reproduced with the kind permission of Searcher Publications Ltd.
+

Back in stock

All stock now supplied with v1.1 software.

Introductory offer receive the 9"(23cm) concentric coil for just £20.00 extra.(Whilst stocks last)

Field test in May 2017 issue Searcher.

Receiver module now in stock.

priced @ £37.00

Click heading to view ordering options.

Receiver module for Rutus Alter 71.